Working Together for Strong Communities®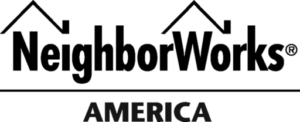 KNHS Is part of the 240 Member NeighborWorks America organization that creates opportunities for people to live in affordable homes, improve their lives and strengthen their communities.
Committed to homeownership, shared prosperity, and stronger communities.
For over 35 years we've been helping Kalamazoo residents reach their dream of homeownership. It's our deepest commitment to continue to expand that opportunity throughout the Kalamazoo region.
We believe in the powerful impact that homeownership has on individuals and within communities to transform for the better. Our focus is on serving all low and moderate income customers and on property improvement in specific underserved neighborhoods in Kalamazoo.
We've created some exceptional and proven educational programs that are the framework for creating success in our homeownership programs.
Welcome to our website, we look forward to serving you.
Ready to get started?
Whether you have a question about homeownership, repairs, or your readiness for our programs, we can help you on your path.